The inaugural version of the token is uSTONKS-APR21 which consists of the ten tickers below. This token will base its index off of the December 31, 2020 exchange closes.
​
You can see the construction of the index in the table and also how the index has performed over the last weeks in the chart. We created a simple
Google Sheet
to illustrate the calculations. The GOOGLEFINANCE functions in the sheet can be copied for one's personal use in monitoring this index value.
​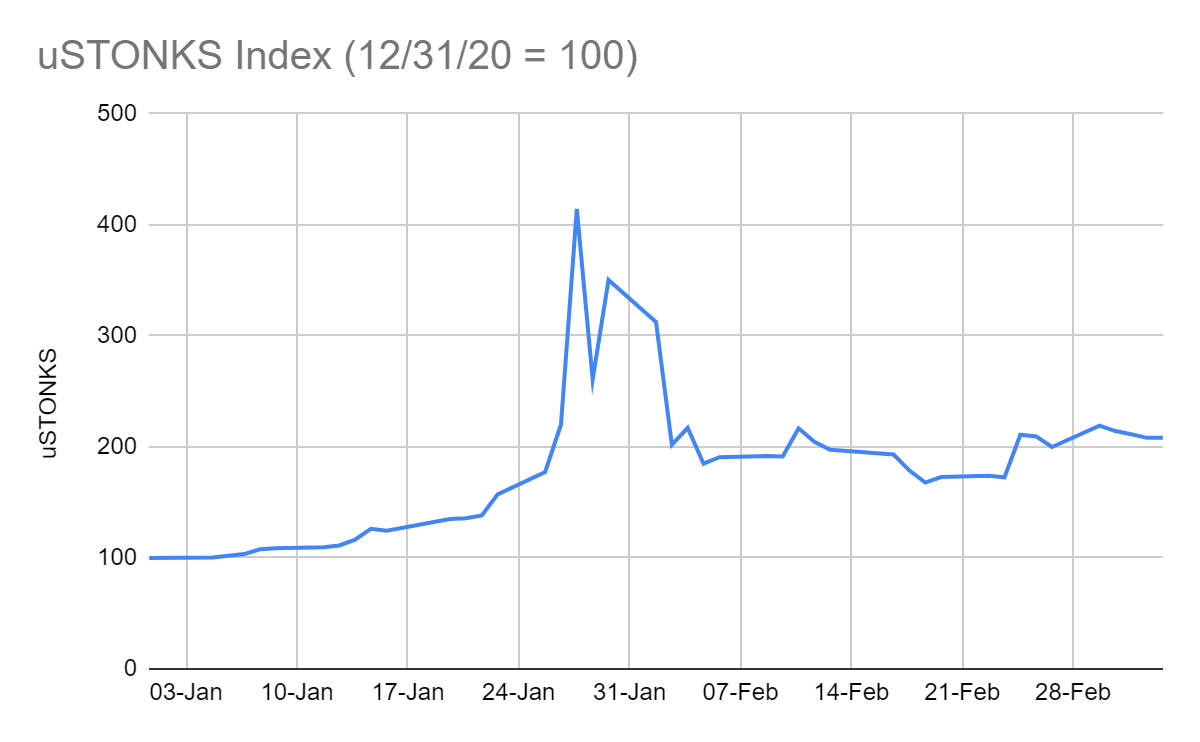 ​
The uSTONK-APR21 token will expire at 4:00PM EST on April 30th, 2021. The exact closing prices on the NYSE, NYSE Arca and NASDAQ exchanges for each stock will be used to calculate the final settlement of the uSTONKS index.
uSTONKS-APR21 Specifications
​